Survey 127, Lot 42-44.
Lot 42-43
The lots originally sold to Andrew Bell, followed by Francis Sawyer. In 1854 it was sold
to Dennis Hill, a Pennsylvania Freeman, and the man who challenged segregation of common
schools in Dresden. Other Freemen invested into the lot, eventually selling it to the McVean's in 1877.
The following duplex was built as employee housing.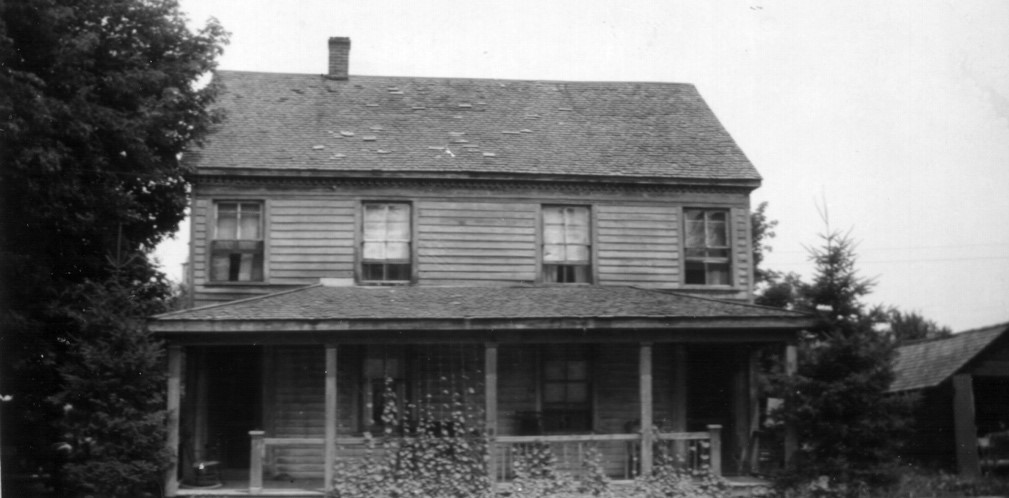 Sandy McVean built two duplexes that he rented to his grist mill employees
at a subsidized rate. When there was an addition to a family they were given a raise in pay.
James Eves who lived across the street purchased them year later, and also used them for rental income.
In the 70s, they were demolished when the Czechoslovakian Club purchased the lot for extra parking.
This parcel was also sold to Dresden Motors in the 80s.
Lot 44
Two men, one of whom was John Matsula purchased the lot and started collecting "shares" from
the Czech community to purchase materials to construct this building.
The Old Czech Hall opened November 17th, 1947.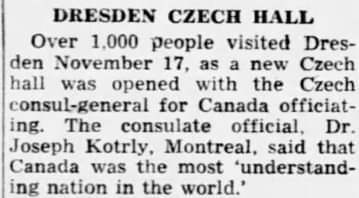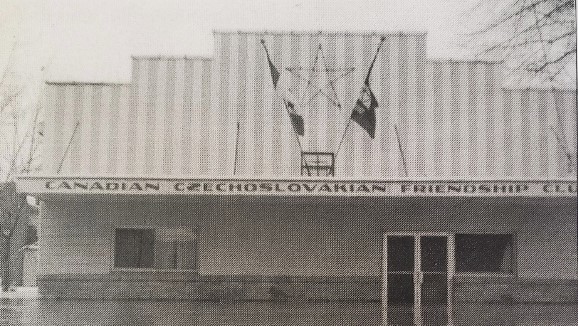 In 1968, the year of the flood the building sported a green and yellow striped exterior.
When the arena was able to provide a larger hall for the community, the interest in the community hall
waned and it was sold to Dresden Motors in 1986. The Heuvelmans kept the integrity of the building
by maintaining the hardwood dance floor as minor renovations were made to make this a car showroom.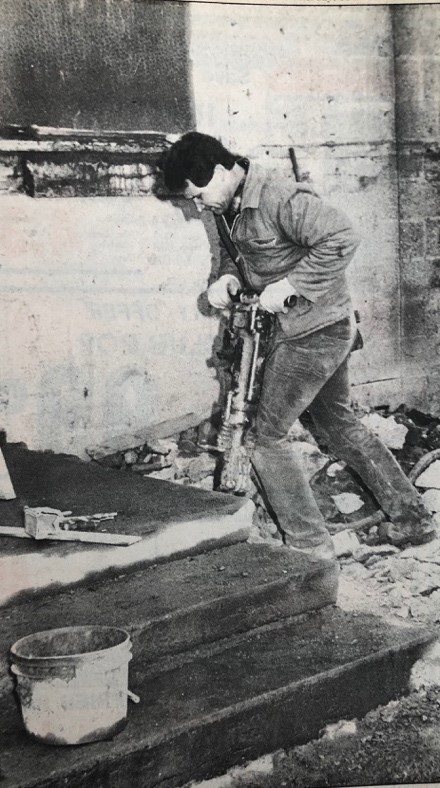 A major renovation was to make an access to get vehicles into the building.
Here the old step is removed, wider doors installed and a ramp was also built.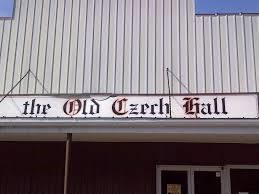 In 1986 the showroom was in use by Dresden Motors.
In 1992 the building was purchased by the St. Clair Conservation authority and the
Town of Dresden as part of the Floodplain Acquisition Programme. Because the
present agreement with Dresden Motors would run out in January 1987, the building
could be razed at that time. The third generation of the Czech community stepped
forward and regained possession of the building. Today Al & Marion Kominek are striving
to continue maintain the use of the building as a community asset.


Sources: "Stepping Back InTime, Along the Trillium Trail In Dresden" by Marie & Jeff Carter
Dresden Virtual History Group