Catherine McVean  Chapter IODE
Dresden, Ontario, Canada.
N0P 1M0

Our Mission . . . .
The mission of IODE, a Canadian women's charitable organization, is to improve the quality of life for children, youth, and those in need through educational, social service and citizenship programs.
What do the letters IODE stand for? 
IODE was founded in 1900 by Margaret Polson Murray as Imperial Order Daughters of the Empire. IODE, as the organization is now known, is a Canadian woman's volunteer organization. It is an organization, that over the years, has changed to meet the changing needs of all Canadians from coast to coast, with a particular focus on children and their needs.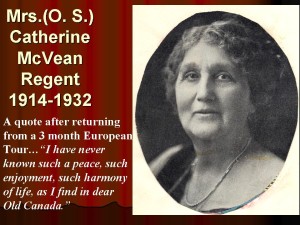 For any problems or comments about this page, contact the Webmaster